Men's Health Week 2021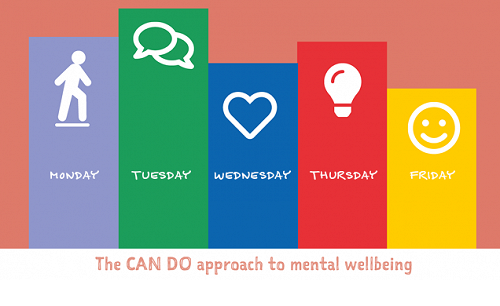 This week is international Men's Health Week so here at GPS we are encouraging all of our employees (not just the men) to take part in the 'CAN DO' challenge encompassing five proven ways to increase your wellbeing.
The five ways are:
Connect - connect with other people (eg. call an old friend you haven't since before lockdown) #connectmonday
Active - move your body (eg. go for a run/walk/swim/dance/etc) #activetuesday
Notice - take notice of the environment around you (eg. turn off your phone for an hour) #noticewednesday
Discover - learn something new (eg. read a book you haven't read before) #discoverthursday
Offer (or give) - do something for someone else (eg. volunteer for a local community group) #offerfriday
In this ever-changing world it is incredibly important to take care of not only your physical but also your mental wellbeing. To encourage this as a company, some of the benefits we offer include: cycle to work scheme, Aura well-being app, employee assistance programme and paid time off for charity work. In addition to this, we also have a mental health first aider in our office to support and to help identify when people may be struggling.